The General Assembly of the Free Church of Scotland will take place in St Columba's at the top of Edinburgh's Royal Mile from this evening (Monday 22nd) until Thursday 25th May.
The assembly will give church leaders time to discuss the work that has taken place and make decisions on the future of the church. Representatives from every presbytery across the U.K. will gather to discuss church business and hear reports from various committees and boards. Over the course of the week, they will also be joined by guests of the Church and other organisations including Scottish Bible Society, Canadian Reformed Churches, Affinity and the International Presbyterian Church.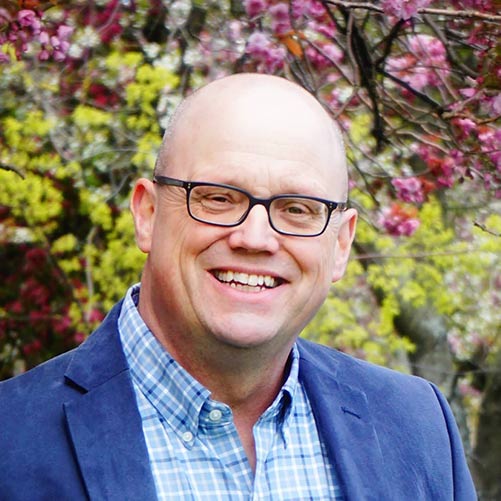 The Moderator for this year's assembly will be Rev Bob Akroyd who oversees Systematic Theology and Practical Theology at Edinburgh Theological Seminary.
He said: "I feel honoured and humbled to take on this role. Almost thirty years ago, I came to faith by listening to a cassette tape of Douglas MacMillan preaching from Matthew 2.2. I have a great debt of gratitude to the Free Church of Scotland and to its people. It has been such a pleasure and privilege to be part of the Buccleuch congregation, to serve alongside Alex MacDonald as assistant minister and now to teach at ETS. I am particularly grateful for the practical and prayerful support I have received from so many friends over these last 18 months."
The General Assembly
The General Assembly is the highest decision-making body within the Free Church and had its first sitting in 1843. It's during these assemblies that presbyteries discuss regular business and sometimes make historic decisions that have implications for future generations. It is now in its 180th year.
Lord High Commissioner
The King has approved that The Right Honourable Lord (Patrick) Hodge be appointed as His Majesty's Lord High Commissioner to the General Assembly of the Free Church of Scotland in 2023.
The Lord High Commissioner is the Sovereign's personal representative to the Annual General Assembly. He attends on behalf of the Sovereign and this year will make a speech to the General Assembly on Wednesday 24th May at 12 noon.
The Lord High Commissioner first addressed the General Assembly in 1925. The position has a reduced role within proceedings, largely maintaining a symbolic connection between the secular and sacred through the adherence to the Establishment Principle by the Free Church.
Reports
All committee and associated board reports have been published and are available to view here.
Timetable
The timetable for the week can be viewed here.
Live Streaming
Public viewings of the assembly are due to be streamed live on the Free Church website.
Social Media
You can follow proceedings on all of our social media pages using #fcga23